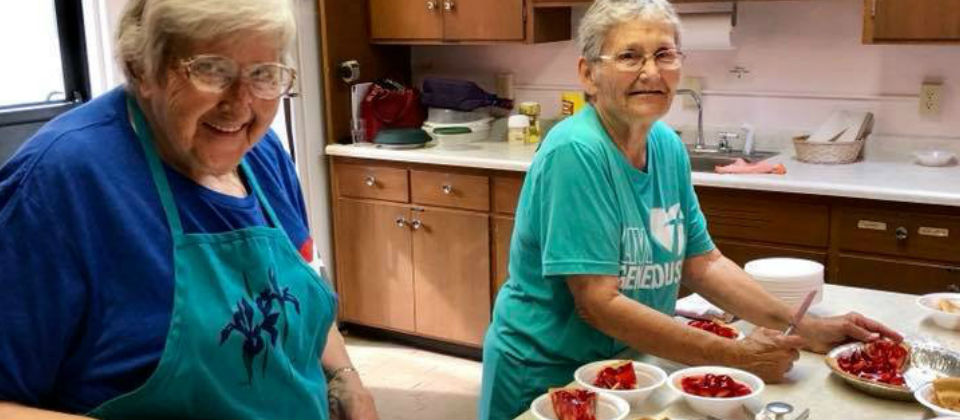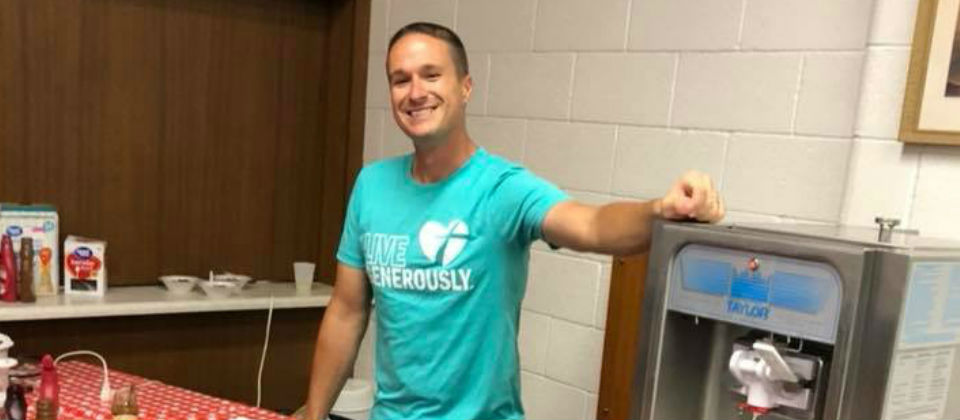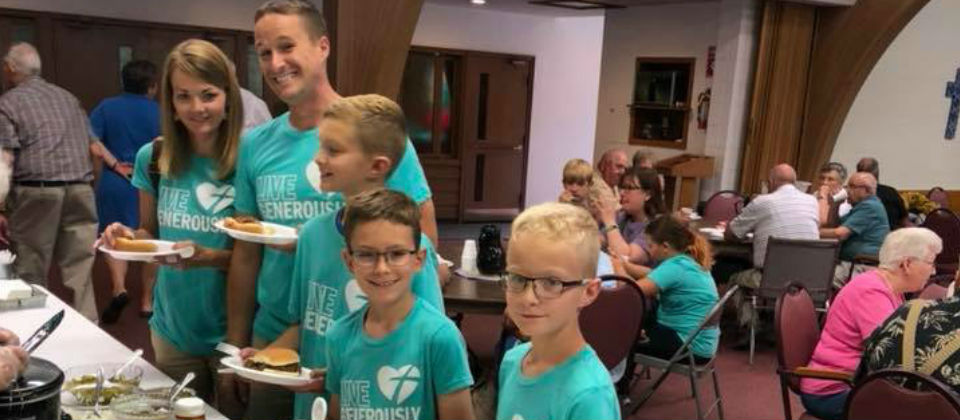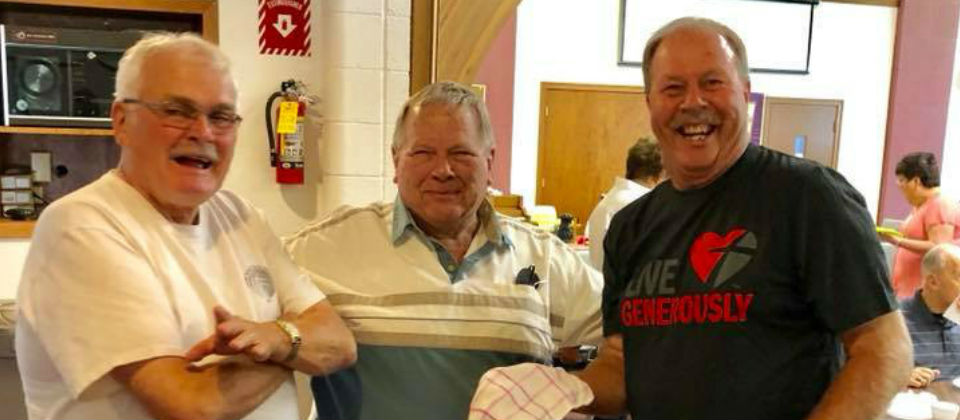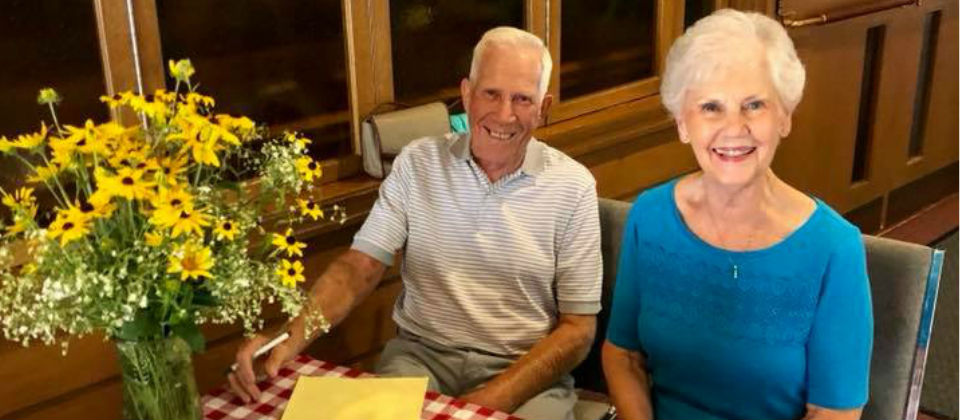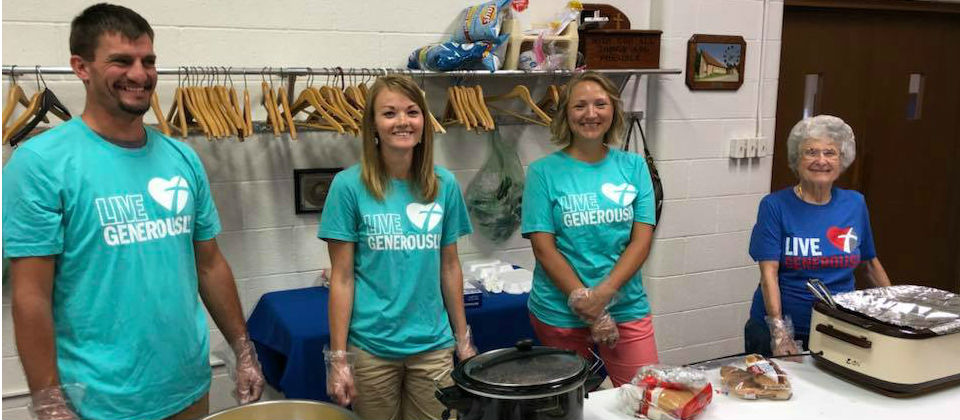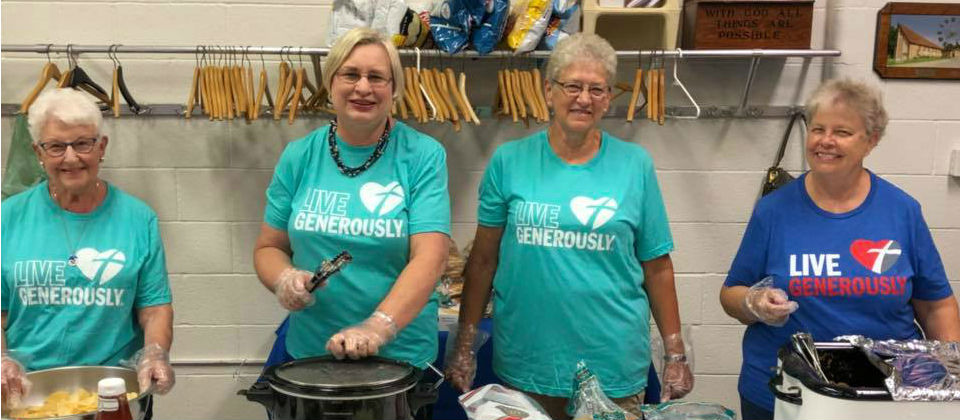 We Go in Service
---
Child in Our Hands - Raising kids in this day and age has become increasingly complex. The choices parents and kids face have grown exponentially. Parents face pressure to involve their children in as many opportunities as humanly possible. The real challenge is to strike a healthy balance. Child in Our Hands seeks to support and encourage children and families in passing on our faith and recognize milestones during worship throughout the year. We recognize the children at various stages in life. Some of our recognitions include baptism reunion brunch, first Bible, beginning Christian education and blessing of backpacks. We also invite families to use the four keys to nurturing faith:
Caring Conversation: Sharing the highs and lows or "Where did you see God today?"
Prayer/Devotions: Formal, written, spontaneous, silly, sung

Rituals and Tradition: Any consistent practice, serious or silly, that defines us as a family or congregation.

Serving One Another: No such thing as chores; only acts of service and care for one another, our community, our world and earth.
Caring Visitors - Caring Visitors are people who have offered to make visits for conversation and care. Caring Visitors are trained to maintain a confidential relationship with homebound, nursing home residents, grieving, new parents, or hospitalized members. They will offer prayer, share news of the congregation's life, and talk about ways the congregation can help and support their care receiver.

Women's Ministry - ZLCW - Zion Lutheran Church Women meet for fellowship and Bible study every month except July and August. We have afternoon and evening groups available. Several months of the year, a group of ladies meet at the church every Monday morning for "Do Day" and construct quilts and put together kits for Lutheran World Relief. In the fall of 2018, approximately 180 quilts, 100 school kits and 60 baby care kits are ready for delivery! The hard-working ladies will begin working again in early 2019 with the wonderful work they do to bless so many! The ZLCW also sponsors Sunday fellowship and an annual holiday cookie walk. The most recent proceeds from our cookie walk will go to help Phoebe Hospital in Liberia get solar power and for shipping to Lutheran World Relief. They also help support EWALU Bible Camp's annual quilt auction, quilts for international students at Upper Iowa University and our adopted church in Ethiopia.

Fayette County Food Bank and Open Hands Food Pantry - The second Sunday of every month is designated as "Zion Cares" with collection of donations for the local food banks.

Noisy Offering - Our children collect a Noisy Offering every week for a special purpose. Currently, we are sending our offering to the ELCA for U.S. Domestic Disaster Relief.

Elizabeth Abebe, Ethiopia - Since 2003, Zion has helped to support the missions of our special friend, Elizabeth Abebe in Ethiopia, who oversees a Good Samaritan Training Center teaching and educating girls and young women and enabling them to support themselves and their families and Light House Schools for K-3 students providing education and food support.
Want some more info? We will contact you!
---